Ultimate Guide To Making Amazing Flowcharts
Flowcharts can be made using various applications such as PowerPoint, Excel, Edraw and others. If you have ever wondered about the different types of flowcharts that you can make and the meaning of different flowchart symbols, then here is a guide to comprehensively explain all that you need to know about flowcharts.
Meaning Of Flowchart Symbols
When making flow charts many beginners can make the mistake of not knowing the meaning of various symbols. Even if a single symbol is misrepresented in a flowchart, it can end up crippling the entire process shown in the chart. Therefore, it is essential that you are fully aware of the meaning of different flow chart symbols and when to use them. For a complete guide on this topic, see our post about Meaning Of Flowchart Symbols And When To Use Them.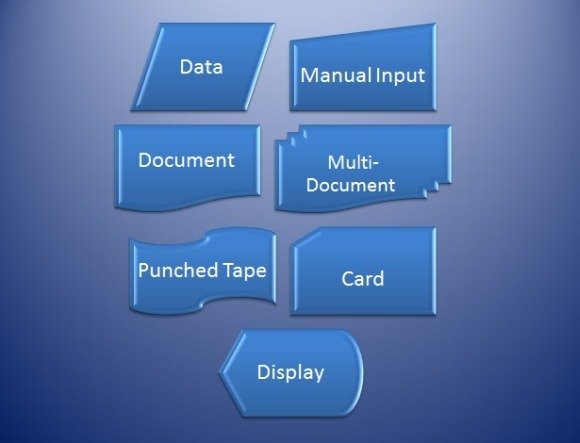 How To Make Flowcharts in PowerPoint
One of the best applications for making a flow chart is Microsoft PowerPoint. This is because flowcharts represented in presentation slides can be extremely handy to provide information about a process or task to the relevant audience; be it managers, company directors or blue collar workers working at the assembly line. To find out the different methods by which you can make a flowchart presentation, see our post: How To Make A Flowchart In PowerPoint.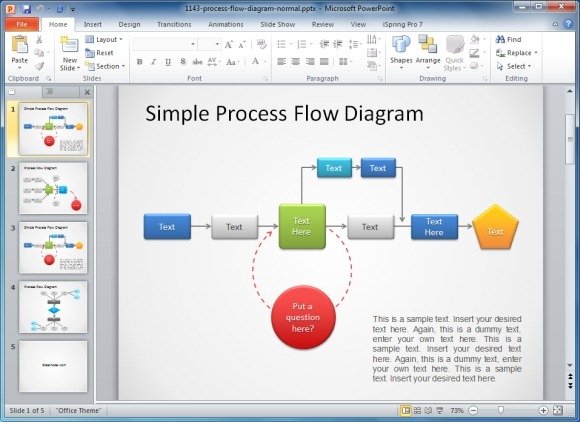 How To Make Flowcharts in Excel
while PowerPoint presentations can help you in presenting flowcharts effectively; sometimes one may need to show detailed statistics and flowcharts together. This is where Excel can be effectively used for displaying flow charts with relevant data in the form of graphs, pivot tables, etc. To see a detailed guide about making flow charts in Excel, see our post: How To Make A Flowchart In Excel.
Best Paid And Free Flow Chart Makers
There are also a number of applications and web apps which provide a comprehensive set of features for making flowcharts. Depending upon the app used, the created flowcharts can be exported in different formats and then presented as a PowerPoint slide, Excel sheet or even across other applications. To see a list of some of the finest flowchart makers, see our post: Best Paid And Free Flow Chart Makers.
Making flowcharts can be quite easy once you know the meaning of various symbols and when to apply them. However, the method you choose should be the one which may yield the best results; even if it means using the method which may take up the most time. However, with the help of SmartArt Graphics, readymade templates and flow chart apps, making a flowchart with precision shouldn't take more than a few minutes. Alternatively you can download other free PowerPoint diagrams and slide designs for presentations.