10 Best Apps That Bring PowerPoint On iPad
PowerPoint being one of the most famous presentation applications in the world has lacked support for mobile devices, until now. In recent years we have not only seen a rise in quality mobile apps that provide editing and viewing support for PowerPoint files but even Microsoft has now officially released mobile and web apps that can help you bring PowerPoint on iPad and other iOS devices.
1. Office Mobile For Office 365 Subscribers
When it comes to support for PowerPoint on any device (let alone iPad) nothing beats the real deal. This is why perhaps the best method of acquiring PowerPoint support for an iPad is to use Microsoft's official app. However, the app isn't without limitations as you will require an Office365 account to login to the app. This unfortunately also means that you will require a subscription that is linked to a recurring cost. For more details, see our post about How To Install Office 2013 On Mobile Devices.
Supported Apps:
Microsoft PowerPoint
Microsoft Excel
Microsoft Word
Microsoft OneNote
Microsoft Lync
SharePoint (Newsfeed)
Outlook
SkyDrive
Skype
Go to Download Office Mobile For Office 365 Subscribers
2. Office 365
Of course, you can always make use of the Office375 web app directly to gain support for Microsoft Office applications like PowerPoint, Excel, Word and others. You can also start using Office 365 for free by signing up for a free trial; to test drive the service.
Go to Office 365 (Review And Link For Free Trial)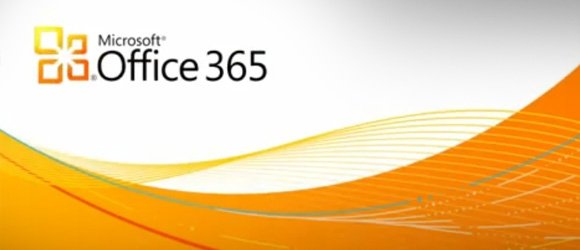 3. PowerPoint Web App
If you have a Microsoft account like Outlook.com (Hotmail) or SkyDrive, you can login to view, edit and even share your PowerPoint presentations online. This can be done directly from SkyDrive. You can also open attachments in your emails and view, edit or share them after being redirected to SkyDrive. The PowerPoint web app serves as a free alternative to Office 365, however the editing options are somewhat limited. You can find out more about the PowerPoint web app from the link given below.
Go to PowerPoint Web App (Tutorial)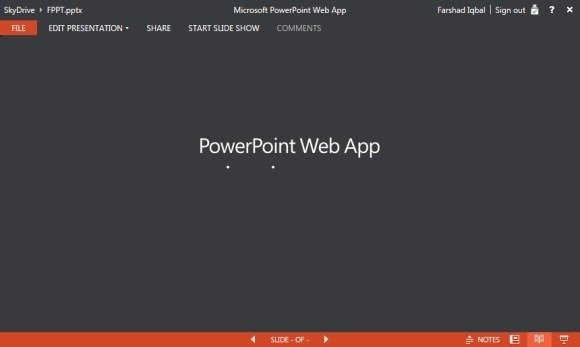 4. Keynote
While Keynote might not be an ideal candidate for opening PowerPoint files and there might even be compatibility issues or the need to restart your device, however, as many iPad users readily make use of this app, therefore it might be one of the most convenient options for iPad users to open PowerPoint files.
Go to Instructions for Opening PowerPoint on Keynote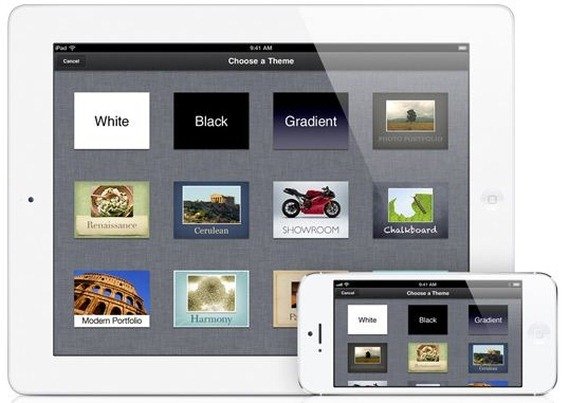 5. SlideOnline
If you are not in the mood for installing apps on your iDevice and require a simple and straightforward method for viewing and sharing PowerPoint presentations online, then you can opt for SlideOnline. It is a free web service which allows instantly uploading and sharing PowerPoint and PDF files as stylish presentations. You will require signing up for an account to begin uploading your presentations.
Go to SlideOnline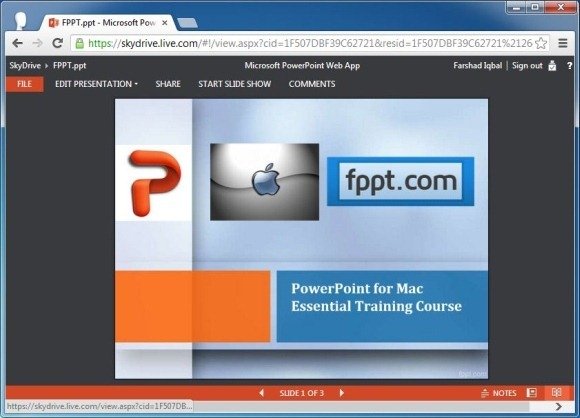 6. SmartOffice 2
Sometimes third-party apps can often outshine the real deal. This can be rightly said about SmartOffice 2. even before Microsoft released its variants of Office Mobile, SmartOffice has been a viable option for Android and iOS users to create, view and edit Microsoft Office files. While this is a paid app, however, you might find it worth the nearly $10 cost. SmartOffice 2 is interestingly more highly rated at the Apple Store than the official Microsoft app for Office 365 subscribers and Google's QuickOffice Pro.
Go to Download SmartOffice 2
7. CloudOn
CloudOn is another fine third-party app for iPad that can be used for editing Microsoft Office files. Unlike SmartOffice 2 this is a free app, however, you might not find it as advanced in functionality as Smart Office 2. Nonetheless, CloudOn is a reasonable option for people looking to use a free app to acquire support for PowerPoint on iPad.
Go to Download CloudOn
8. SlideShark
A project of BrainShark, SlideShark is a free app for iPad which has been designed to provide PowerPoint support for iPad. You can not only view PowePoint slides via SlideShark but also present them directly using iPad.
Go to SlideShark (Review And Download Link)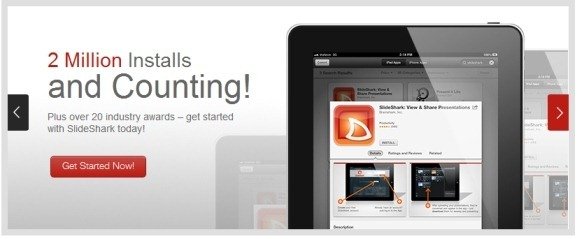 9. Google Drive
If you are wondering why Google Drive is rated so low on our list, then it is worth pointing out that despite being a workaround for accessing Office files without the MS Office suite, however, Google Drive is known to have compatibility issues when displaying Office files. While you might be able to use Google Drive to open, view and share PowerPoint presentations, however, it might not be the best alternative.
Go to Google Drive
10. QuickOffice Pro
QuickOffice Pro is a mobile app that was acquired by Google a while back. This app comes with Google Drive support and enables viewing, editing and creating files in famous MS Office formats, including PowerPoint.
Go to QuickOffice Pro
There are many other mobile and web apps which offer support for PowerPoint on iPad, as well as for other iDevices. If you know of an app that you believe should be on this list then share your opinion by leaving a comment below.