How To Add Moving Animations To Presentations
Adding animations to your presentations can have a lasting impact. Animations are not only attention grabbing but also allow presenting presentations in a lively manner to ensure that your audience does not get bored and you are able to make your slides more memorable. In this post we will explore a few interesting methods to add moving animations to presentations.
PowerPoint Transitions And Animations
This is the most common method that you can use for adding moving animations to your presentation slides. The PowerPoint Animations and Transitions tabs have a range of effects that you can use for your slides by animating your added images and revealing slides with transitions. You can also learn about how and when to use various transition effects from our series of tutorials about PowerPoint Transitions.
Go to PowerPoint Transition Effect Tips And Tutorials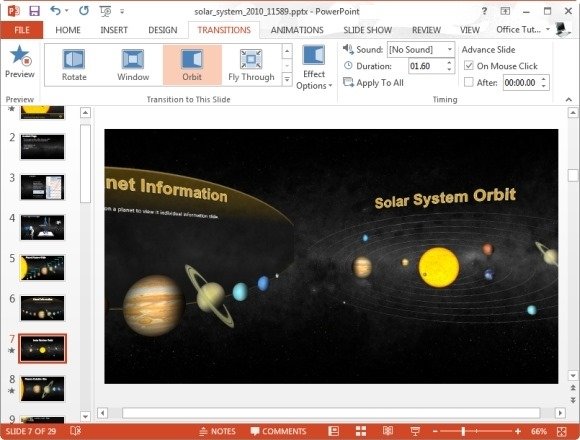 Animated PowerPoint And Keynote Templates
Animated PowerPoint Templates are an easy method of making visually appealing presentations without having to go through the hassle of using animations and transitions on your own. Animated templates come in a range of layouts, with editable slides that can be easily customized to adjust to your presentation topic. To download free and premium presentation templates with animations, see the link given below, which provides reviews and download links for animated templates. You can also directly download premium  templates from Presenter Media.
Go to Download Animated PowerPoint And Keynote Templates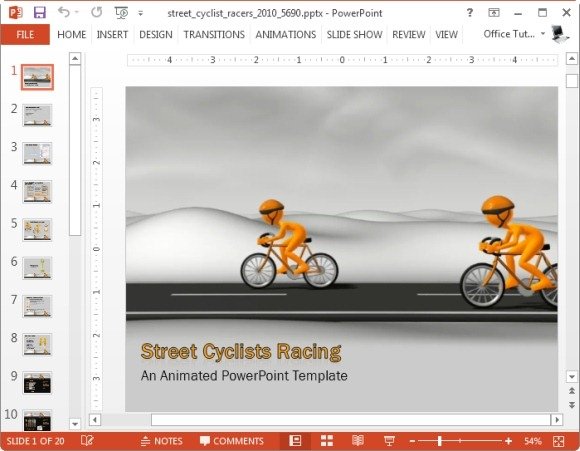 Video Background Templates
Like animated presentation templates with slides, these too are a set of templates that you can download in PPTX and video formats to use in presentations. You can see our reviewed video background templates and download them via the link given below.
Go to Download Video Background Templates
Create Your Own Animated Clipart
Making your own animated clipart to create slides with animated pictures that move is a fun way to making attention grabbing content for your audience. You can learn all about how to easily create your own animated clipart from our tutorial that explains the process of how you can turn simple images into animated clipart using Microsoft PowerPoint.
Go to Tutorial for Making Your Own Animated Clipart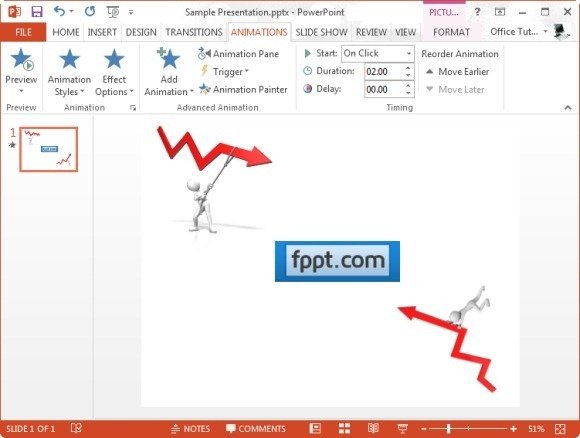 GIF Animations
This is a very interesting method by which you can insert moving animations to presentation slides, not only in PowerPoint but also across other presentation apps which support GIF animations. There are various sources online from where you can download GIF animations, as well as create your own GIF animations out of videos or screencasts.
Go to Download GIF Animations for Presentations