Where to find ready made PowerPoint presentations
Ready made PowerPoint presentations can be helpful for anyone who need to prepare a presentation and need some ideas and get some inspiration. Of course ready made PowerPoints may have copyright restrictions that we'd need to respect, but reviewing ready made presentations in PowerPoint or ready made PPT we can get more ideas about what content to embed into a PowerPoint especially if we are designing PowerPoint for lectures at the University.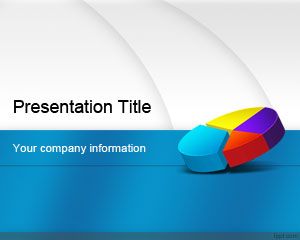 Some Universities publish ready made PPT with the presentations that students and teachers have delivered. For example in NEBU.edu we can find ready made PowerPoints that we can download as simple PPT files as part of the free learning resources. PPT from these sites belongs to different topics and subjects including Social Studies, Languages, History, Civics, Math, TLC, Careers, PE, Home Ec., Lang Arts, Training, Music, and more.
But nowadays it is also possible to find ready made presentations in many different online resources and services like SlideShare, AuthorStream and SlideOnline. Users from these sites daily publish tons of ready made presentations. Some are free and can be downloaded and other are not free.
What's the difference between a PowerPoint Template vs a Ready Made PPT
Well, the main difference between a PPT template (like the free templates that you can download from FPPT.com) and Ready Made PPTs is that templates are suitable to design a new PowerPoint presentation. The content is not there yet, so you are in charge of adding new content before you can see the presentation slideshow.
However, in a ready made PPT presentation it is supposed that the .ppt file already have all the presentation content for a given topic. For example, you may be interested to download free ready made History PowerPoint presentations with topics relevant to History, or well Business Ready Made PowerPoint presentations with topics relevant to Business, MBA, Marketing, Finance, etc.