Download Customizable Video Animations For PowerPoint By Presenter Media
You might have used PowerPoint templates with video backgrounds, however, it is quite unlikely that you have used video background templates which allow you to add your custom text and logo. Presenter Media provides a vast collection of animated templates, customizable clipart and video animations for PowerPoint.
Customizable Video Background Templates for PowerPoint
What's special about Presenter Media's take on video backgrounds is that they not only provide them in editable form as PPTX (PowerPoint) files but also enable presenters to add their own text before downloading the video animated slides.
How to Customize Presenter Media Video Animations for PowerPoint
Presenter Media's video animations for PowerPoint come with a customization tab for adding your own content to the video backgrounds.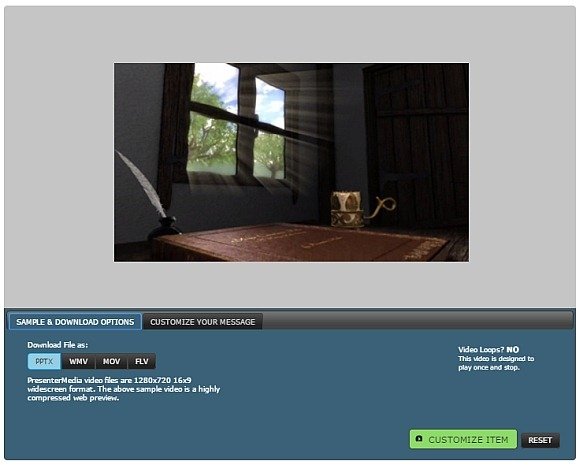 The below image shows the customization options for the Fairy Tale Book Video Animation for PowerPoint. As you can see from the below screenshot, you can add your own text and images by replacing the sample content. Furthermore, you can adjust the text formatting, add shapes and images, duplicate items and add new text layers.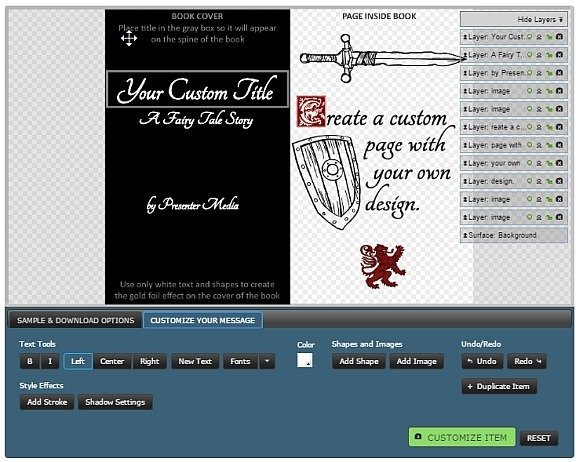 The below image shows 'FPPT' written on the storybook in the video animation. We customized the animation and then downloaded it in PPTX (PowerPoint) format. Once you run your animation in Slide Show mode, it will display the animation with your added content.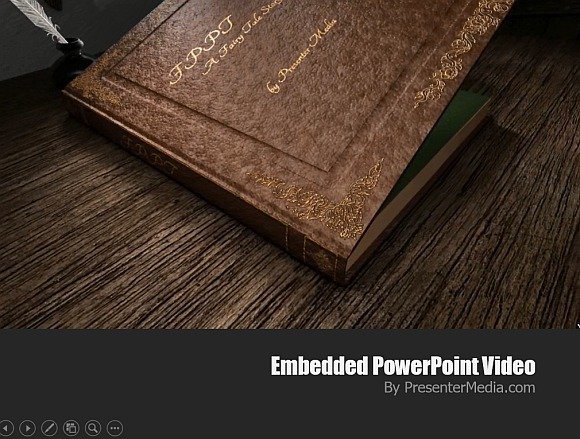 Just Add Text and Download a Custom Version for the Animation
For some video backgrounds the options are more rudimentary, where you can simply add your own text and then download the customized version as a PowerPoint file.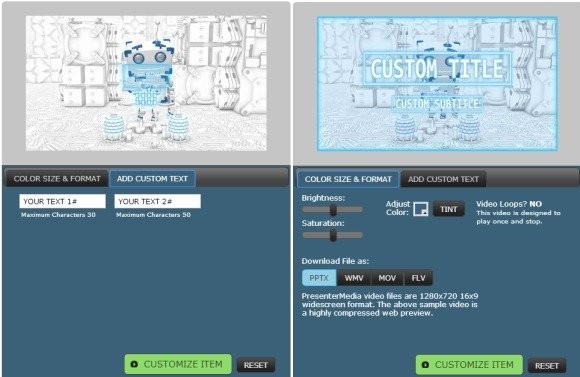 The result is a customized version of the animation with your added text and all it took was for you to add text in the customization area before downloading your video animation.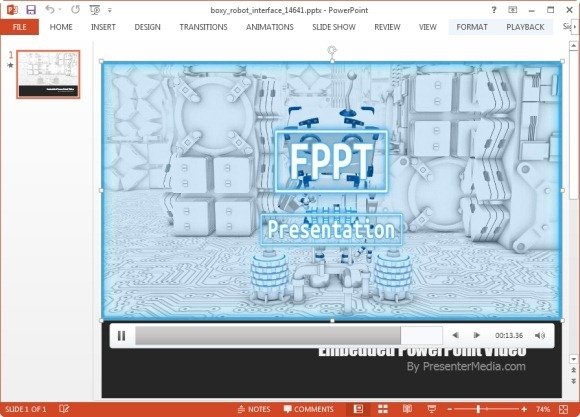 Customizable Video Backgrounds by Presenter Media (Video Walkthrough)
The below video shows you a collection of the animated video background templates for PowerPoint. You can also download these templates in video formats (MOV, WMV and FLV) and edit them using a video editing software. You can see an example of how to customize these video backgrounds from this video background customization tutorial.
You can see a complete list of available video backgrounds from the Presenter Media Video Background Library.