Best PowerPoint Templates for Social Business presentations
Designing presentations for social projects can be challenging, but there are lot of free abstract templates that you can also use for social business, news and insights.
Social Media for Business
This orange PPT template is perfect for social projects but also for any other presentation requiring an abstract slide design.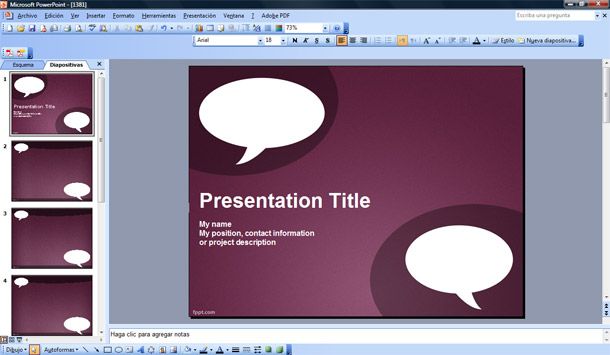 You can also take advantage of the 5 Tips for Making Your Business Presentations More Social that includes the usage of tools like SAP Twitter for PowerPoint or the mood meter for PowerPoint presentations.  In social businesses there are other diagrams and charts that you can use to make your presentations social, for example Social Business Scorecard is a type of PPT diagram that you can use. There are other related topics if you need random ideas to make social presentations, for example use the Instant Audience Feedback.
Have you ever thought about how to succeed via social business? Here we've collected the 20 simplest rules to achieve social business success and this can be really helpful when you need to design a PowerPoint presentation for the social sector.
Searchability = visibility;
Being found is a business imperative;
Relevancy boosts rank;
Actionability drives conversions;
Companies are not inherently social (but people are);
Conversations generate awareness;
Utility establishes goodwill;
Brand participation wins raving fans;
Authenticity builds trust;
Originality stimulates word of mouth;
Interactivity aids recall;
Transparency builds trust;
Integrity breeds loyalty;
Portability opens new markets;
Shareability syndicates your stuff x100;
Measurability helps you optimize;
Empowered customers are in control;
Online experiences define your brand;
Brands who tell the best stories win;
In business, winning is everything.