Best Business PowerPoint Templates to Use for Presentations
Good presentation templates can help you to prepare save lot of valuable hours of manual time, and at the same time you can create very creative designs with less effort. Here is a collection of some of the best free business PowerPoint templates for presentations that you can download to reduce your corporate costs by saving in PowerPoint templates that can be adapted and reused by your company employees and managers.
Below are a few examples of free corporate and business PowerPoint presentations that you can download to save money and time the next time you need to prepare PowerPoint meetings or presentations for your company.
This is an example of PowerPoint presentation with a nice office building image and clean background with small squares that is suitable for business and presentations. The slide design contains a Mergers and Acquisition presentation title but easily you can add your own title and subtitle.
Here is another example of fresh template that you can use for business presentations. The same business image is used but in a different way. Now the template combines other colors like gray and orange. Inside this business template you can see an office building. The photo was taken from the bottom of the building so you can see the sky and office windows with reflection effect.
The presentation template can be used in Corporate and business presentations for example to create an annual report presentation format or a sales presentation.
Here is another clean and tidy PowerPoint template for business presentations, not only for Real Estate business but also for corporate presentations, investor meetings and online or remote meetings for global teamwork. With simple presentation background, the Corporate Presentation template for PowerPoint can help to give your presentation a unique style while presenting to a wide audience.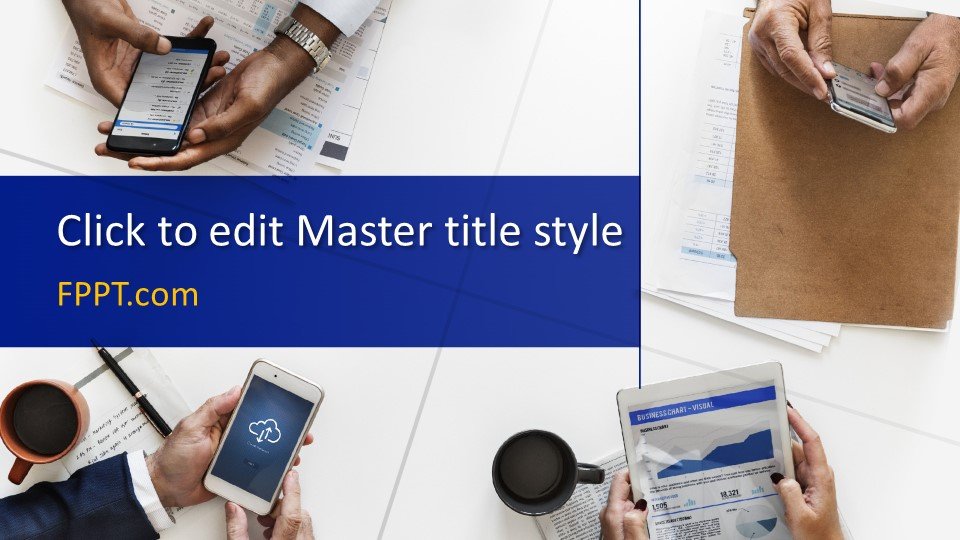 This is a good presentation design if you are preparing a business meeting and want to show some human images in the cover design. The template comes with light white and blue colors ready to be used in business presentations or for commercial presentations.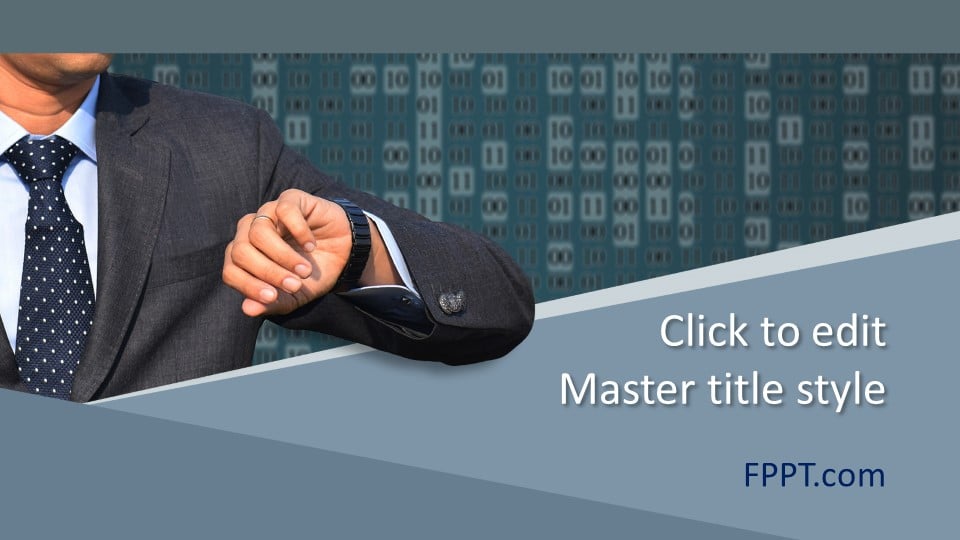 The business time management presentation template contains an image of a man looking at his watch. This presentation template can be used for presentations on time management or to prepare meetings ahead. The professional looking design can be combined with awesome timelines and roadmap slides and be used in presentations on management and business planning.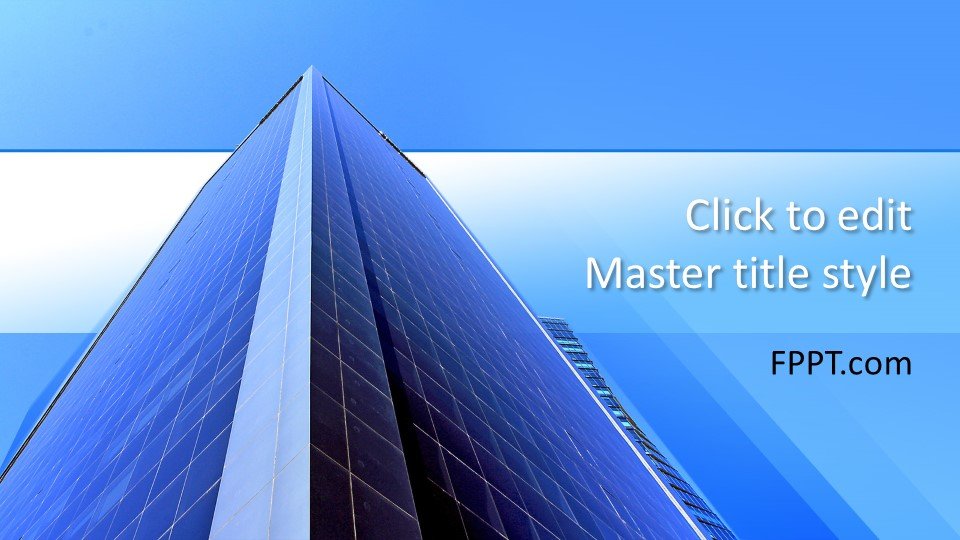 The corporate building PowerPoint template is an elegant design ready to be used in corporate presentations. The blue colors make this template a perfect match for business presenters who really care to give a professional image and translate this into their presentations. The corporate buildings and the blue colors reflect this professionalism in their professional business presentation templates.
If you enjoyed these templates, you are welcome to vote for them and share online. We will also appreciate if you want to follow us on Twitter @freepowerpoint alternatively you can download more free PowerPoint themes, templates and slide designs for presentations.